I have been blessed with the opportunity to share more about myself by being nominated for the Sunshine Blogger Award by Stephanie, OneCaringMom . For some reason, I am always surprised when someone recognizes my work and takes the time to offer an appreciation for the life experience I am sharing.
Stephanie, you have brought a ray of sunshine to me in a time when I have needed it most (with this nomination). The weather has been very dark and dreary in my part of the US and that always tends to make me lazy and even start to view life in a "greyish hue". Our Twitter communication always brings a smile to my face. Thanks for your overwhelming support!!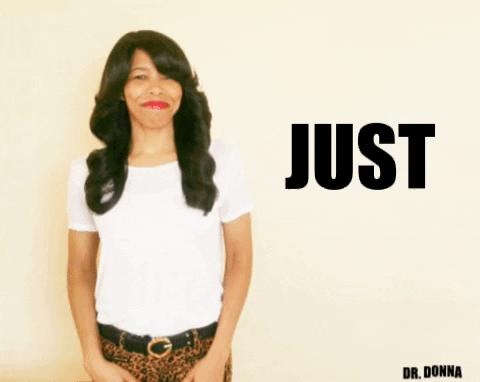 Here are the SUNSHINE BLOGGER AWARD RULES:
1. Thank the blogger who nominated you in the blog post and link back to their blog.
2. Answer the 11 questions the blogger asked you.
3. Nominate 11 new blogs to receive the award and write them 11 new questions.
4. List the rules and display the Sunshine Blogger Award logo in your post and/or on your blog.
Stephanie Wants to Know:
1. Who has inspired you the most throughout your life and why?
Thinking this through, I cannot really pinpoint any one person who has truly inspired me. I have been through a lot in my life and getting through it all was just what I had to do. There is not anyone that I sat back and thought, "what would _ do?" I like to seek advice and comfort from many when I am faced with a struggle and then look inside for the answer to what is best for me in every moment of query. It is my dream that I am a great enough mother that when my daughter is faced with this question, she will (without pause) respond, "my mom".
2. What quote (or mantra) do you try to live your life by? And if you don't have one, then what is your favorite quote?
I try my best to treat others as I would want to be treated and I do not put anyone in a situation that I would not tolerate myself (including my children). There are so many quotes that fall under this umbrella.
One of my favorite quotes is by Maya Angelou is:
"When someone shows you who they are, believe them"
3. Do you prefer coffee or tea? Or neither?
I used to solely drink tea but after my twenties I moved to a coffee addiction. I'd like to get back into drinking tea more often though because it can be a great way to relax and soothe the soul.
4. What is your favorite part about blogging?
Knowing that the message I am sharing matters to others and may help guide them through their own challenges in a positive way. I want to give others something to identify with and feel supported (if possible) as they balance life challenges, as a wife and mother.
5. If you could achieve one thing with your blog, what would it be?
I would like to eventually find some form of employment and income based on the information I am sharing. I try my best to keep my blog positive and helpful for others. If I could become an influencer and reach others with a positive message and make a difference, this would bring me the most joy.
6. What social media platform do you find to be most helpful in blog promotion?
I think that Twitter is the best for support and recognition. I am still learning the ropes being that I have had my blog for under a year and I am not working as hard as I would like to boost my audience. I find a lot of opportunities to share on FB in groups, as well.
7. What is one piece of advice that you wish you'd heard before starting your blog?
It would have been nice to sit with someone and discuss which platform to choose and why. I ended up creating my own site and domain through WIX but I am not certain it is the right fit for my goals.
8. Would you rather live where it was rainy all year or sunny all year?
Yes, Yes, OMG, YES! My husband and I are hoping to relocate to California, one day soon!
9. Where is your favorite place to go on vacation?
I enjoy Vegas very much but that is more of a "let yourself go" kind of vacation and those are limited these days. California is my favorite place to spend time and soak up the sun … So many great places to visit and view gorgeous sights in nature.
10. What is your number one, go-to recipe?
Meatballs! We have been enjoying a KETO diet lately and meatballs are a very easy way to indulge in saucy, gooey, cheesy, goodness with either chicken or beef.
11.Do you prefer books or movies?
Movies but I have a hard time sitting through either if they do not grab my attention the entire way through. I would, however, like to start reading more. I plan to, I just need to set my alarm in the morning and get up before my kiddos (to make that happen). This is a big goal that I plan to work toward and achieve in the coming months!
I'd like these bloggers (My NOminees) to Entertain Us with Responses to my Questions Below:
The Vegas Mom: Samantha @ thevegasmom.com
Blog About It All: Jessica @ BlogAboutItAll.com
Little Dove Blog: Justine @ LittleDoveBlog.com
Marching To The Mom Beat:@ MarchingToTheMomBeat.com
Momma Librarian: @ MommaLibrarian.com
Krazy Momma 18: @ KrazyMomma18.com
Kentuckianna Momma: Raina @ Eye-See-Scarlett.com
Mum With A Messy Bun: @ MumWithAMessyBun.com
Too Much Character: Sonja @ TooMuchCharacter.com
Meghan Tucker: Meghan @ MeghanTucker.com
Simply Sweet Mama: Angel @ SimplySweetMama.com
1. What is your favorite way to start the day?
2. What is your favorite spot to "just be" in your home?
3. If you had no budget and could afford anything you wanted, what would you purchase first?
4. Who is the one person you are most comfortable being yourself with?
5. What "thing" do you feel a bit compulsively, obsessed about or have noticed you do on a regular basis that has you scratching your head at when you began that behavior?
6. Are you generally on schedule or running behind?​
7. Do you have a bucket list and if so, what have you accomplished so far?
8. Who brings the brightest ray of sunshine into your life?​
9. Do you prefer windows with open shutters or limited windows/closed blinds in your home?
10. What is your favorite fast food item?
11. If you could give a powerful message to generations to come (in less than 6 sentences) what would it be?
I look forward to learning more about the individuals I have included. I am certain that they will enjoy their nomination as much as I have and I am happy to connect with any of you who happen to stumble across this post!