Bet You Didn't Know: Random Facts About Me Tag
There have been so many changes in my life (over the past six months) and it has been a while since I felt I could begin blogging again. Truth be told, I was even contemplating letting my subscription go (at time of renewal) but I decided to keep it for another year, at least. I was recently tagged by Stephanie, @onecaringmom for a random facts blog. I am thankful that she thought of me because I have been wanting to find creative ways to share more about myself lately! I'm grateful she has given me a spring-board to connect with those that I have met in the blogging world and learn even more about them. Don't forget to read her Random Facts Post, to learn more about her. What I find amazing is that Stephanie and I have many parallels in life and that is why she is one of my favorite bloggers. She closes every blog with, "Keep Caring" which is a constant reminder that we could all use! For that reason alone, you should follow her (if you aren't already)!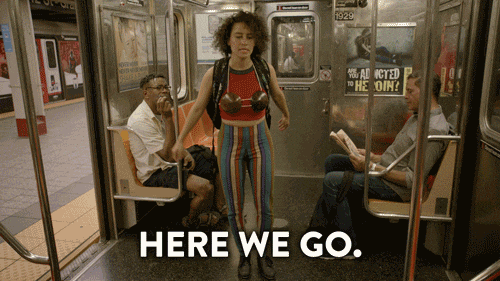 Rules of the Random Fact Tag:
1. Share 7 facts about yourself that aren't super present in your blog.
2. Tag 7 bloggers you adore.
3. Shout out back to me, so I can I read and get to know everyone more too.
I dream almost EVERY night and all of my dreams are extremely vivid and bizarre. I would like to start a dream journal but just haven't gotten around to it, yet. If I dream about animals, (which is often) I google the significance of the dream. Recently, I have had a few dreams that have come to fruition. The other night, I had a dream that I had twin girls… Let's hope that one doesn't come true, any time soon!

I always wanted to play sports when I was younger but my lack of self esteem made me quit anything the minute I "failed". Boy am I glad that I grew out of that phase… Caring too much about how others perceive you can be so debilitating!

When I was younger I excelled in Science without effort but feared Math. For this reason I steered clear of any chemistry or physics classes. Sometimes I wonder what my career path would have been if I had chosen to at least try one or both of those courses.

By the time I started Fifth Grade, I had been in at least four elementary schools and lived in three different states (PA, FL & TX).

One time I was playing hide and seek with my cousins in a downstairs basement and I crawled into an old refrigerator with a latch and lock handle. If my Aunt hadn't decided to check on us and search me out of that refrigerator when she did, I may not be here today.

I was in-love with Frogs and obsessed to the point that I used to write notes to friends with drawings of at least one frog on every note. My little girl seems to really like them too and I am so excited because now, I can finally have a pet tree frog!

My eyes are a shade of grey (not really blue) however, most people that meet me do not even notice. I often hear, " I didn't realize you had blue/grey eyes" from people who have already gotten to know me.
The women I have tagged below have been extremely supportive and always ready to interact, across all social media platforms. I enjoy their positive energy, daily!
I know you will too:
Hopefully you enjoyed reading this as much as I enjoyed drafting it. If you would like to share a few random facts about yourself after reading, please do (in the comments below). I love to connect with others through my writing. I am a stay at home mom, remember? I don't get out much…
#randomfactstag #aboutmetag #randomfactsaboutmetag #wifesahmlife